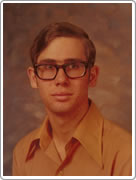 I was privileged to be raised in a Christian family connected with assemblies gathering to the Name of the Lord Jesus in Canada, and was saved at the age of 6, baptized, and received into assembly fellowship at the age of 13. It was a desire of mine to be a missionary in Zambia since before grade 4 due to the exposure of missionary work in Zambia by Dr. Sam Emerson, Agnes Mac Donald and others who stayed in our home when they were visiting in our area. High school technical training and night school were taken specifically for preparing me for the mission field, to learn practical skills that have been a real asset over the years.
By 1976 enough money was saved by delivering newspapers, and the way opened for a three month trip to Zambia after grade 13. The purpose of the trip was to see exactly what it was like on the mission field, help out, and see what further training should be taken with the view of coming back to serve the Lord there. I was 19 years old at the time. Chitokoloki was my destination. Bill Maunsell, a New Zealand missionary lived there. We worked together. He helped me visit all the other mission stations in the area, getting a good exposure to mission work and the needs.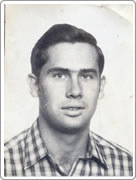 Upon returning to Canada an automotive apprenticeship was started in a Ford car/ truck dealership ending with a Class A license and diesel endorsement.
Being involved in the local assembly in a number of ways was a priority. I had a Sunday school class, was counselor for many years and director of a boys camp during part of each summer. I went on several outreaches doing door-to-door work and helping with children's meetings, having Bible studies each day for a week.
Learning to fly was a desire of mine. I hoped this skill could be used for the Lord. Flying lessons started in Canada Feb 1978. This was done slowly and I was just ready to do my cross-country solo when we went to Zambia.
Marilyn (Holtzhauer) and I were married in May 1980. We were commended by 3 assemblies (Applewood, Mississauga; Yorkshire Street, Guelph; and Valens Gospel Halls) to the work of the Lord in Zambia in November 1980.  In 1991 Chapman Valley, Sundridge and in 2010 Milton Gospel Hall added their commendations.